What word count do I need for my book?
This question comes up a lot. A lot. You can have a great book idea—maybe it's a work of fiction, maybe it's an epic series, maybe it's a self-help book or a cookbook—but you don't know how long (or short) it should be. So you sit down at your computer and start typing. And all your ideas for that book spill out onto the pages until…the dreaded cursor.
There it is. Sitting in the same place. Blinking at you. Waiting. And waiting. You can just hear it mocking you. "Hello! I'm waiting. Are you still there?"
 Shut up, cursor.
And then you glance down at the word count at the bottom of your screen, then bang your head on the desk when you realize your great American novel is a whopping 10,000 words long.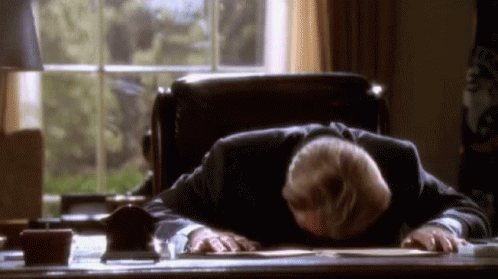 Well maybe—just maybe—you should take a different approach.
Before you sit down to write, decide exactly what it is you're writing. What category will it fall into? In other words, if I went to the local bookstore to buy your book, what section would I find it in? Once you can visualize your book displayed on the shelf in its proper place, surrounded by a golden halo of light, you can then map out what it will take to get it there.
Yes, There's Math Involved
You see, when you know the average word count of books in your genre, you can start planning your writing. It's a little bit of math (but not too much math, because math kinda sucks). For instance, if a book in your genre averages 50,000 words, it's January 1, and you want to complete your first draft by June 30, then you need to figure out how many days that is and how many words you'd need to write per day to reach that goal.
Loose translation:
365 days per year / 2 = 182.5 days
50,000 words / 182.5 days = 274 words per day
Or figure out how many days of the week or hours of the day you want to commit to writing. Maybe you only want to write three days a week. Maybe you only want to write one hour a day. You see where I'm going with this. Math.
Back to word counts. To be considered "novel length," most books are anywhere between 50,000 and 110,000 words. That's a pretty wide range, so I generally tell my authors to shoot for 70,000 to 90,000 words.
Word Count by Genre
Fiction Genres:
Romance: 50,000 – 100,000
Science Fiction/Fantasy/Dystopian: 90,000 – 120,000
Historical Fiction: 80,000 – 100,000
Crime/Horror/Mystery/Thriller: 70,000 – 90,000
Young Adult: 50,000 – 80,000
Short Story: 1,500 – 30,000
Novella: 30,000 – 50,000
Nonfiction Genres:
Business/History/Politics/Arts & Sciences: 65,000 – 85,000
Biography/Memoir: 80,000 – 150,000
How-To/Self-Help: 40,000 – 50,000
Children's Genres:
Picture Books: 300 – 800
Early Readers: 200 – 3,000
Chapter Books: 4,000 – 10,000
Middle Grade: 25,000 – 40,000
As you can see, word counts vary by genre. If you find yourself writing a fantasy novel that's running over 110,000 words, maybe consider whether you have enough material to turn it into a series. If you're writing a how-to book that's only 20,000 words, think about turning it into a downloadable ebook instead.
And keep in mind that there are roughly 250 words per formatted, published page. That, along with your word count, will give you a good idea of how many pages your book will turn out to be.
But word count isn't everything. Books cannot live on words alone. The words need to matter. This isn't your required 1,000-word college essay that you pull an all-nighter to complete while adding as much filler as possible. Been there, done that.
That's why it's so important to start at the beginning. Define your genre. Then figure out what it's going to take to make your story fit within that genre's guidelines. Map out your content, then start writing. Who knows, your book could land on the local bookstore's shelf surrounded in a golden halo of light, shining like a beacon that demands the readers' attention.
And if you're still not sure how you'll make your book a reality, I can help. I'll coach you through it to make sure your writing gets finished and you're on your way to publishing!